Tempered or Toughened Glass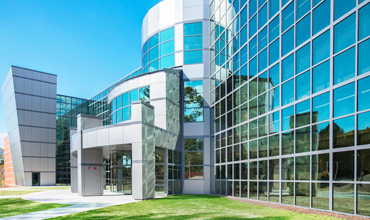 Magnum Tuff India PVT LTD is a leading most manufacturer of Tempered or Toughened Glass in South India. Toughened glasses are safety glass processed by controlled thermal or chemical treatments to increase its strength compared with normal glass. Toughened glasses have variety of applications, including passenger vehicle windows, shower doors, architectural glass doors and tables, bulletproof glass etc.
During thermal tempering process, the glass is placed onto a roller table, taking it through tempering machine that heats it well above 584 °C to around 670 °C. The glass is then rapidly cooled using compressed air. Other typical applications of tempered glass include Balcony doors, Athletic facilities, Swimming pools, Facades, Shower doors and bathroom areas, Computer towers or cases and Mobile phone screen protectors.
Uses
Buildings, shop fronts, railings, shower cubicles, partitions, doors and windows etc.