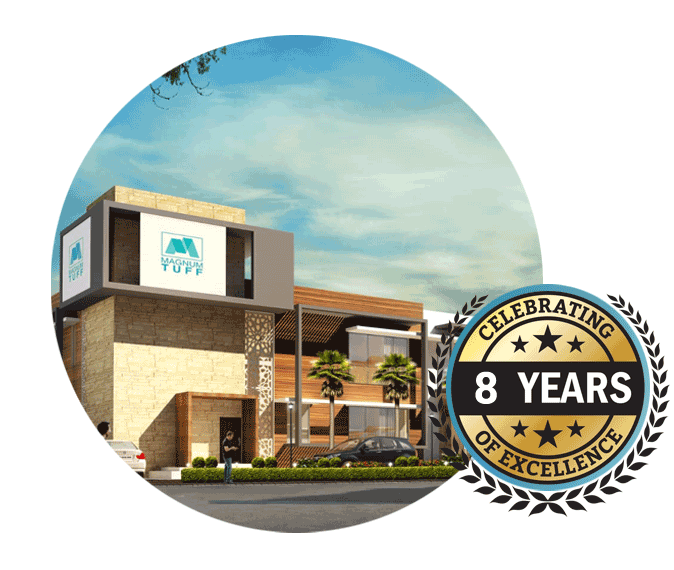 Jolle Group of Companies
Magnum Tuff India Private Limited
MAGNUM TUFF INDIA PRIVATE LIMITED is one of the leading manufacturer of Toughened Glass, Architectural Glass & Automotive Glass in India Karnataka.
It is one of a kind of the toughened glass processing unit located in North Karnataka, Belgaum.
It is Equipped with European Technology Patented furnace and Italian pre-processing equipment.
MAGNUMTUFF Is synonymous with quality. When one thinks of Magnumtuff the first thing that comes to mind is quality, durability and strength.
About Jolle Group of Companies
Jolle Group of Companies is an umbrella organisation that governs various co-operatives, educational institutions and various other organizations that were set up under the leadership of Shri. Annasaheb S. Jolle, M.P. (Chikodi).
We believe in the notion that the rural population can get the best of the facilities if the co-operative movement is carried out honestly. Our various orgnisations have spread their wings in the field of Co-Operative Sector, Education , Social Institutions, Super Markets, Oil Seeds Growers, Renewable Energy , Construction Industry, Garment Sector, Mining Industry, Real Estate, Building workers and women empowerment. Our Self Help Group Federation has always tried to get the village community into the main stream of Nation Building.