Laminated Glass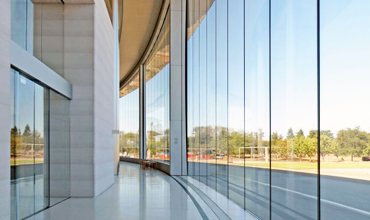 Magnum Tuff India PVT LTD is a leading most manufacturer of Laminated Glass in South India. Laminated glass are safety glasses that holds together when shattered. Few applications of laminated glassses includes architectural glasses, Skylight glazing and automotive windshieds.
Modern laminated glass is processed by bonding two or more layers of ordinary annealed or tempered glass together with a plastic interlayer. The plastic interlayer is sandwiched by the glass, which is then passes through a series of rollers or vaccum bagging systems to expel the air pockets. The assemblies are then heated under pressure in an autoclave to achieve the final bounded product.
Uses
Skylights, railing, building facades, glass floors, lift lobby, car windshields, etc.